Disclosure: This post may contain affiliate links which helps me keep my blog running. AIHWL is a participant in the Amazon Services LLC Associates Program. Please read my full disclosure.
Recently, I posted a picture on social media exclaiming that I've been doing Yoga 5 days a week and have gotten stronger than I've been in years. A sweet friend asked me if I had any problems or felt uncomfortable with the Yoga that I was doing. We are Christians and typically Christians stay away far away from Yoga for reasons I'll explain in this post.
[If you're not a Christian, you may not realize that Christians have a problem with Yoga or the reasons why. This post may not be of interest to you unless you're curious.]
My friend's question was not offensive to me at all and actually caused me to think about my decision to do Yoga as well as my influence on others. I realized that by posting my picture and exclaiming that I'm doing Yoga for exercise I could be doing one of two things. On one hand, I might offend a Christian sister who finds Yoga highly offensive and sinful. On the other hand, I might give another Christian the idea that I'm completely fine with Yoga in all ways and that I'm endorsing it.
Neither of these is true and so I wanted to write about my thoughts on Yoga and explain why I'm doing it. Please note that I'm not saying I "Practice Yoga". To me, practicing Yoga includes the spiritual aspect of it and I believe it is possible to use Yoga as an exercise and to enjoy all of its benefits without including the spiritual aspect. I also understand the reasoning for staying completely away from it and having nothing to do with it because of its origin and intent.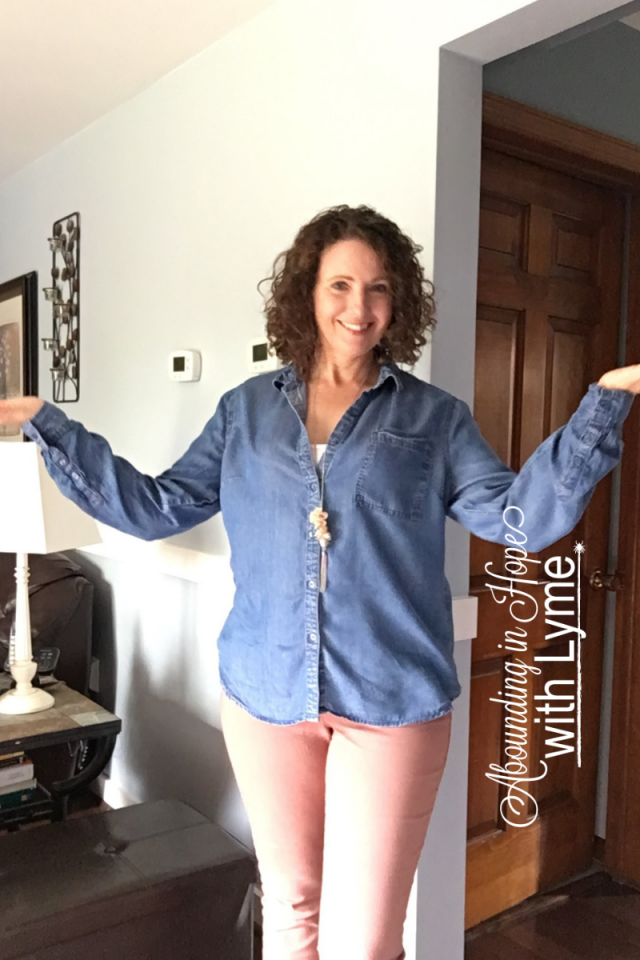 Research & Findings
According to my research, most Christians, Jews, and Muslims traditionally frown upon the use of Yoga for exercise and some even forbid that it be practiced. The common argument is that Yoga moves are used to summon false gods for the purpose of inviting those gods in and for worshipping them.
The beginnings of Yoga can be traced back to about 5,000 years ago. There are quite a few different opinions on where and how Yoga began but most people instinctively believe that Yoga is a Hindu spiritual exercise designed for worshipping false gods but Yoga has actually been practiced by many different cultures.
During my research, I discovered there are different types of Yoga, some more spiritual than others. The form of Yoga that is typically practiced in the United States is Hatha Yoga which focuses more on physical and mental strength. As I researched, I discovered that Pilates was designed by combining Yoga moves with Ancient Greek and Roman exercise regimens.
My Healing Journey
If you've been around my blog for any length of time, you know that I was diagnosed with chronic Lyme and other tick-borne infections back in 2009 after being misdiagnosed for two years. I was bedridden, in more pain than I've ever been in and could not walk without intense pain. As I began to heal I tried various types of exercise. Whenever I've tried to incorporate any type of exercise, including physical therapy I always incurred some type of injury or set back. Every Physical Therapist I've seen over the years would get frustrated because I would never seem to recover.
It's been very difficult for me to regain my strength and to be consistent while not suffering injury. I've been discouraged for a long time about my physical inabilities and have purchased many different types of exercise programs including therapeutic programs. I can't do exercises that involve standing or walking because I still have a lot of pain in my legs and feet and so I've felt restricted over what I could do to regain strength.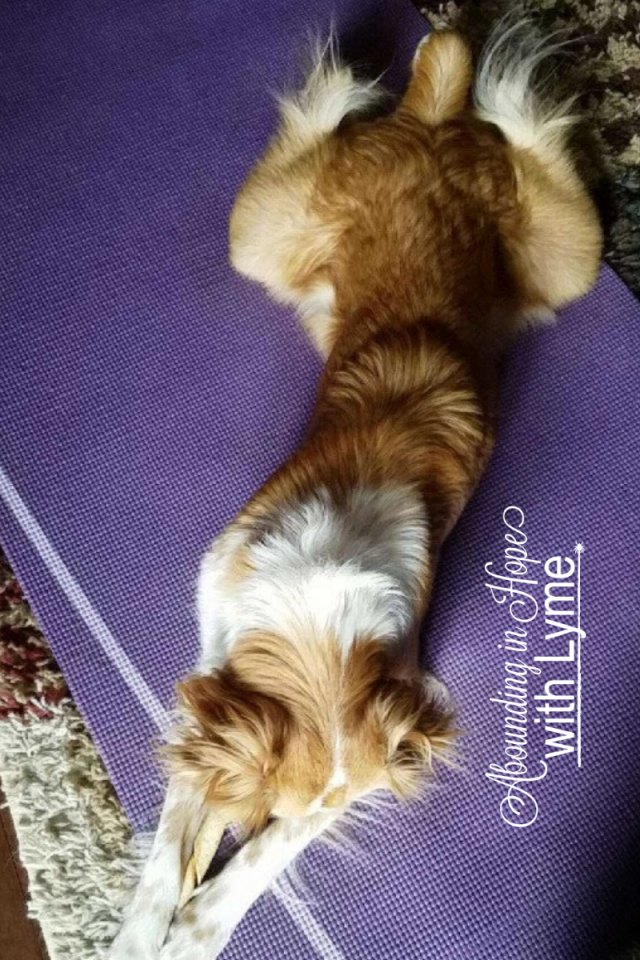 One evening I was browsing YouTube to find something to help me stretch out my neck, shoulders, and back. I had been in a lot of pain for weeks and that particular night the throbbing pain was too much! I don't tolerate medications and prefer to help myself as naturally as I can. I came across a specific exercise video by Yoga with Adriene which focused on the areas I needed to loosen up.
Up until this point, I completely stayed away from Yoga for all the reasons you might also. I never researched it or even gave it a second thought. I first explored the idea of doing Yoga when I heard Sherrell Tucker-Moore discuss Yoga from a Christian perspective. She's a Christian Yoga instructor.
God Designed Movement
Ultimately, God designed our bodies to move, to be used for service and to be strong. The moves used in Yoga are not inherently wrong just because someone used them as worship poses. While I understand most Yoga practices involve spiritual practices I do not participate in those just because I do the moves to strengthen my body.
As I did the video for the neck, shoulders, and back I began to have relief and I realized that while Adriene uses some "Yoga terminology" she wasn't Yoga-ish. She explains the moves as stretching the muscles etc., she is very descriptive when it comes to explaining how to position the body so to avoid injury, and while she will use Yoga terms occasionally she will often say, "and if you don't know what that means, don't worry just do the move."
I have not done any of her advanced Yoga videos so I cannot speak for what those might contain. I've never heard her speak of "clearing the mind" and I usually don't do the deep breathing while lying still for 5 minutes at the end of any of her videos, that's usually where I turn it off.
As the weeks progressed, I continued to do her 10-15 minute videos focusing on a different part of my body, usually whichever was in the worst pain on that particular day. I began to notice that I wasn't having as much pain and that I was getting stronger and so I continued to progress through Adriene's playlist.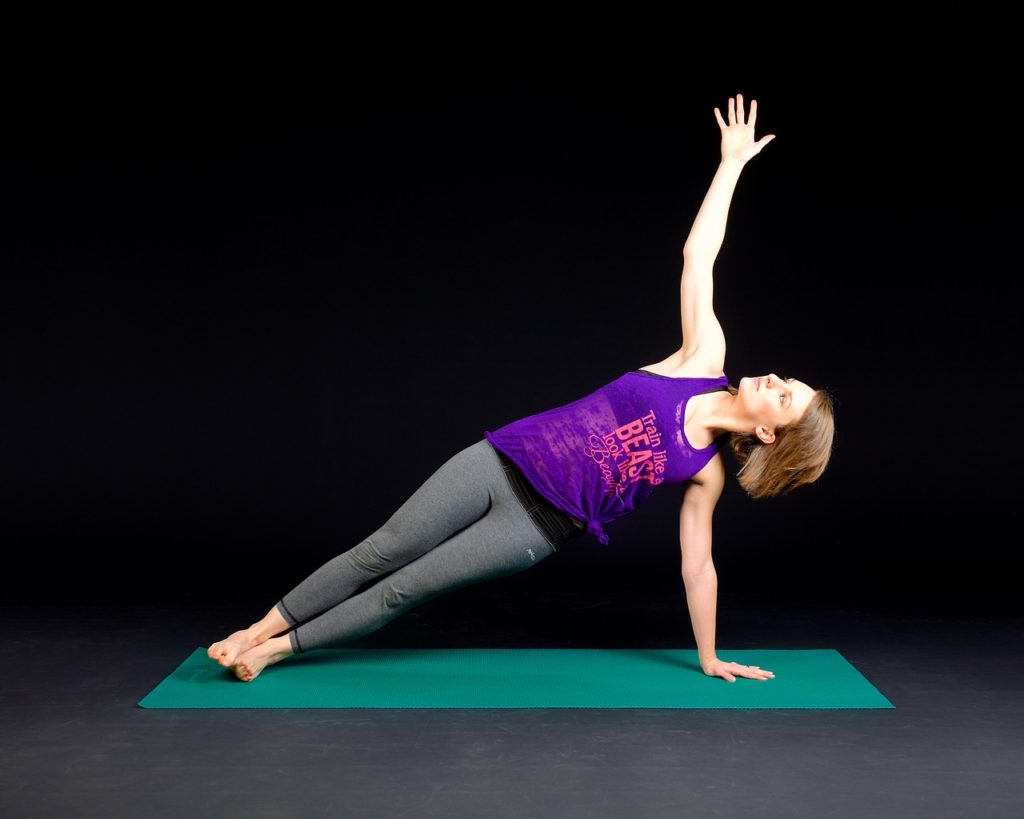 If I came across a video that was too Yoga-ish for my personal taste, I would try a different one. When I'm not comfortable with some of the moves I skip them but usually, Adriene offers options. I always skip the parts where she talks about the third-eye because, well… I don't have a third-eye except the one in the back of my head that knows when my kids are sneaking into something that they shouldn't.
Should Christians "Do Yoga"?
Quite frankly, I'm of the opinion that when I'm "doing" Yoga, I'm exercising and strengthing my body. I'm filled with the Holy Spirit and my body is the temple of the Holy Spirit. I need to take care of myself, eat well, and be strong so that I can do the work God has set before me.
I can't answer the question of whether or not Christians can or should do Yoga because I believe that decision should be left to each Christian. If a Christian were doing Yoga practices for the purpose of worshipping false gods than obviously, that's wrong.

We can find references to similar topics in the Bible. 1 Corinthians 10 speaks to this when Paul explains that just because something is sacrificed to idols doesn't mean that "thing" is bad. He clearly warns that we should stay away from idol worship but just as the meat offered to idols is just meat, so are the exercise movements just that unless they are used to worship false gods. Romans 14 discusses the differences we each may have in how we approach lifestyle choices regarding food, special days (Holy Days and the Sabbath) or other issues where we may differ in opinion and we are told not to quarrel over these differences. We each need to listen to our own conscience and what God is leading us to or away from. If something goes against your conscience and if it is sin to you, don't do it.
Why I Share
My goal for sharing my exercising journey is merely for the purpose of encouraging each of you to start somewhere even if all you can do is wiggle your toes. If we are not exercising in some capacity we can not heal from disease, especially Lyme disease.
While I don't have a problem with the specific Yoga videos I've been using for exercise, there are other Yoga programs that I will not do because of my conscience. I'm in no way endorsing Yoga or saying that you should do it. It is a very personal choice and one I wrestled with for quite some time. I would encourage you to do your own research and seek God on this for yourself, rather than doing Yoga just because I do.
You may feel more comfortable using Christian Yoga programs from Sherrell Tucker-Moore and Caroline Williams Yoga. I'm sure you could also find others if you search online.
Further Reading
Yoga Benefits, Beyond the Mat – Harvard
Scientific Results of Yoga – National Institute for Integrative Health
Yoga for Anxiety and Depression – Harvard
The Benefits of Restorative Yoga – LiveStrong