Are you looking for activities your children can do? Do your children complain that they're bored and there's nothing to do?
I created a list of things my kids could do to occupy their time and now I'm offering that to you!
Give your kids ideas for how they can use their time when they don't know what to do.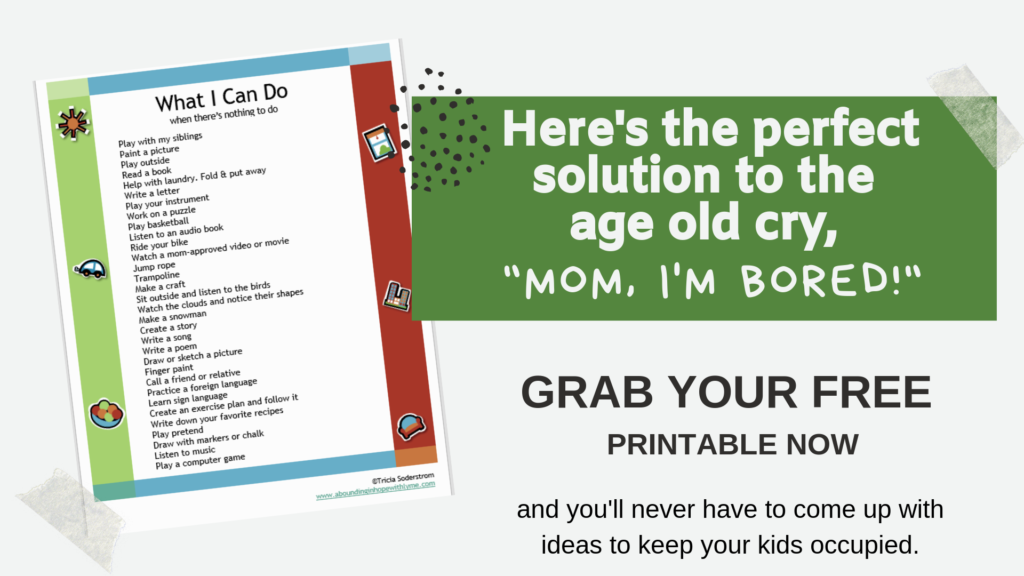 ---