Disclosure: This post may contain affiliate links which helps me keep my blog running. AIHWL is a participant in the Amazon Services LLC Associates Program. Please read my full disclosure.
Recently I was having a discussion with a friend who also homeschools her children.  She said homeschooling was really hard for her because she felt all alone and she felt she was groping in the dark, hoping that she was doing a good job.  She only wanted what was best for her children.
I asked her if she was part of a support group or if she uses any of the resources online and she said no. I began to share with her some of the connections and resources I've used online and she was actually surprised.  She had no idea there was help online for homeschoolers.
This, of course, got me to thinking, I wonder how many other homeschool moms are groping in the dark, trying to figure out how to homeschool all alone.
When I was gearing up to start my first year homeschooling a seasoned homeschool mom took me under her wing and mentored me through the process.  What a blessing that was.
I've noticed that over the past 10 years homeschooling has changed right along with everything else. Many homeschool moms are busier than ever! Many are over-involved, overcommitted, trying to keep up with what everyone wants or thinks they should be doing. Many are homeschooling and working or taking care of loved ones who are ill.  Many are homeschooling while battling their own chronic illness.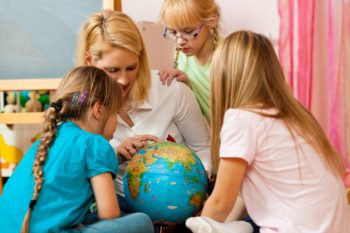 It can be hard to find a support group especially if you're not a computer savvy kind of homeschool mom.  It seems to be harder to find that mentor homeschool mom that you desperately need especially when you have no idea what to do with that difficult subject or distracted child.
For a number of years, I couldn't even get out to a support group because I was so ill and I'm hearing that I'm not alone. Thankfully, there are many support groups in the form of blogs, websites, Facebook Pages, Twitter Feeds, online stores, online classes, and even online training for mom.
I for one have greatly benefited from these resources and I am so thankful for them because they were there for me when I needed them most.
I began to explore these resources about 10 years ago when I first began having health problems.  I couldn't walk very well without intense pain in my legs and feet so I sat a lot.  My husband bought me a laptop because it was easier than walking to the computer which was in our school room.  I couldn't physically attend a homeschool support meeting so I relied on the resources I could find online.
I began to find amazing resources and amazing women who offered them.  These were homeschool moms in the trenches right along with me, sharing life, ideas, encouragement, and resources for teaching.
In my next post I'll introduce you to some of my very favorite online homeschool resources, so if you're stuck and feel alone homeschooling come back soon.