This post was written on June 8, 2015, when I graduated my 2nd daughter from our homeschool.
As you know we recently graduated our second daughter from our homeschool.  A common question I get from others is, what does a homeschool graduation even look like?  Honestly, every homeschool graduation will look completely different just as every homeschool will look different.
Disclosure: This post may contain affiliate links which helps me keep my blog running. AIHWL is a participant in the Amazon Services LLC Associates Program. Please read my full disclosure.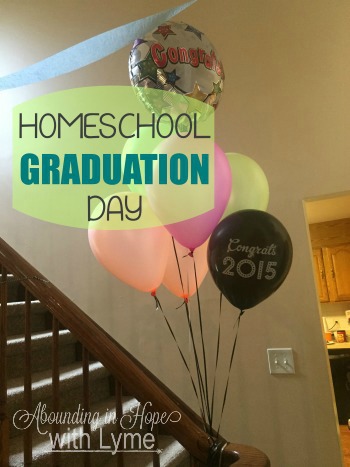 Some homeschoolers graduate with their oversight group or homeschool cooperative. Others gather a few close homeschool friends who are also graduating and they have a small private ceremony.  Finally, some homeschoolers prefer a private individual ceremony that is smaller and more personable.  And yes, just in case you were wondering, they get a real diploma!
Our daughter didn't want a traditional cap and gown ceremony like her older sister.  She didn't want to walk down an isle with other homeschoolers that she didn't know and she didn't want to give a speech.
So she opted for the private individual ceremony, inviting family and close friends.  She wanted a celebration that would reflect her personal style and who she is.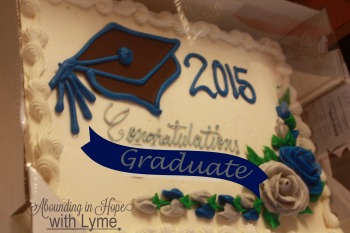 Wherever my daughter's name appears I substituted "Graduate" to respect her wishes.
We chose a large cake from Costco, it was delicious and I think it turned out nice.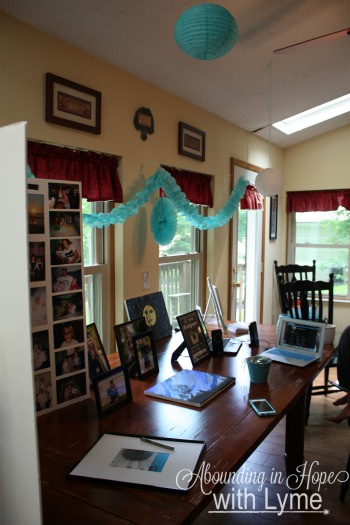 She created a table space to reflect her accomplishments and style.  She had a beautiful photo board and displayed several of her paintings.
On the far end of the table, we had a laptop looping pictures of her life along with a playlist of music.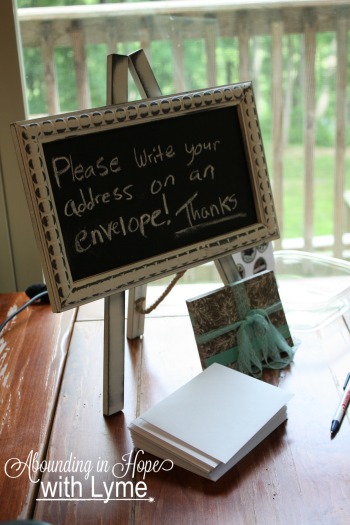 Isn't this chalkboard cute?  We found this at Michael's.  This is where everyone was asked to write their name and address on a thank you card envelope.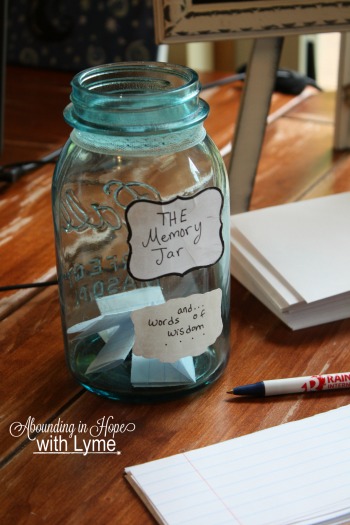 The Memory Jar was a place where our guests could write down their favorite memories of our daughter or even just a special note.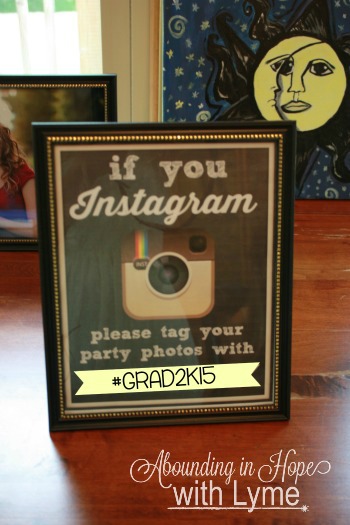 I thought this was a cute idea.  The kids love Instagram so my daughter displayed this with a special hashtag with her name and graduation year.  This way, her guests could share all their pictures of the ceremony and party in one place.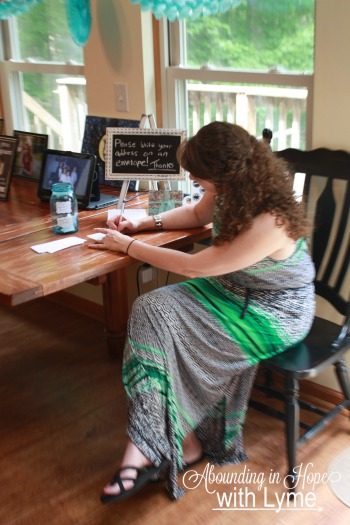 It was an emotional day even the second time around.  I couldn't help but remember how hard this daughter worked during some of her most difficult years with chronic Lyme disease.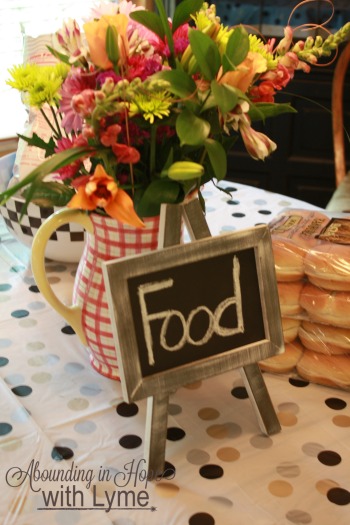 That morning when my husband went out to get ice, he brought back a beautiful bouquet of flowers for his 2nd born daughter.  She proudly displayed them on the food table. We had homemade meatballs, seasoned chicken legs, barbecue beef sandwiches, veggies, chips and dips and a fruit tray.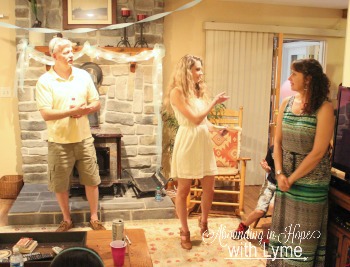 Our ceremony began with the three of us thanking our guests.  My husband prayed and then I spoke and shared with our guests some things about our daughter's life from birth to graduation.  I ended with my words of praise, admiration, and encouragement for our newest graduate to always put God first in her life and to remember the things that she has been taught, sharing 2 Timothy 3:14
"But as for you, continue in what you have learned and have firmly believed, knowing from whom you learned it."
My husband shared from his heart, he spoke of the changing world that she is about to go into.  He shared with her that we as her parents have instilled into her values and biblical teaching and that now it's up to her what she does with it.  He also challenged her to put God first and to read the Bible every day.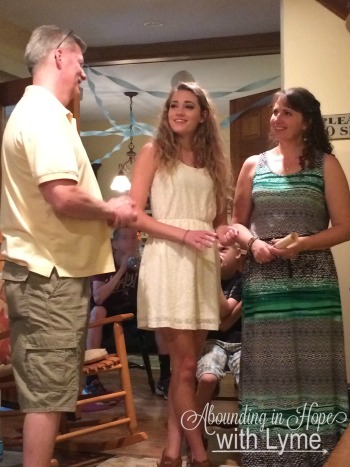 Our daughter shared with our guests what her plans are for the near future.  We then presented her with her diploma!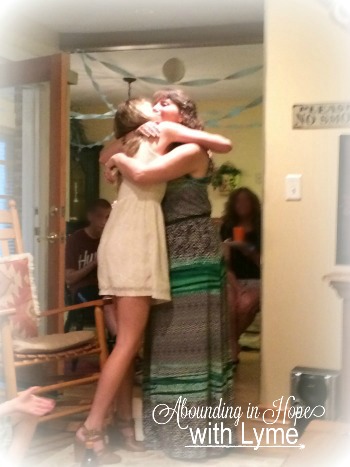 Of course, we ended with lots of tight hugs and even a few tears.  After the ceremony, we enjoyed the company of those who came, took pictures, ate a lot of food, laughed and celebrated.
So, this was our 2nd homeschool graduation.  Both were completely different but both were unique to each of our very unique children, reflecting who they are as individuals.