$0.00
Post this chore list as a simple way to let your young adult children know how they can help out around their home. Use the blank chore sheet to add your own chores.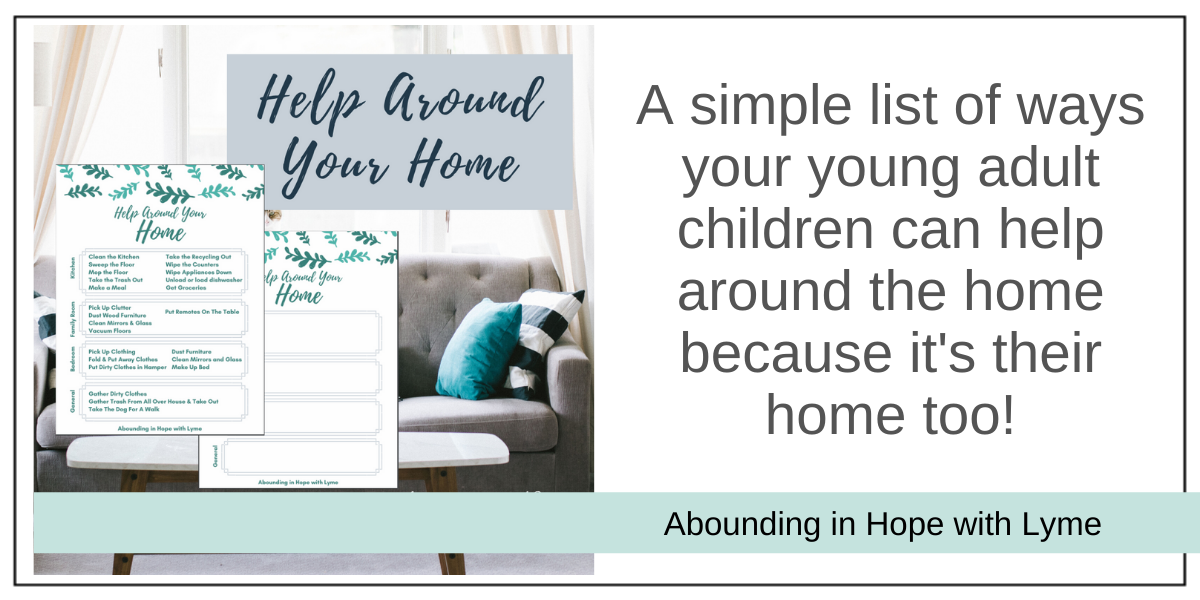 Description
This printable is a simple way you can let your middle school to young adult children know how they can help out at home because it's their home too. Teach them to take responsibility without giving specific chore assignments or put their initials next to the chore you would like them to do.
When our children are High School and College aged, it's not always easy to pass out chore assignments. I've found it helpful to list routine chores and post them on the fridge. I can ask each child to pick something they can be responsible for each day.
Place this chore sheet inside a plastic sheet protector and then your kids can initial the chores they will do. I've also included a blank sheet so you can include your own.