Disclosure: This post may contain affiliate links which helps me keep my blog running. AIHWL is a participant in the Amazon Services LLC Associates Program. Please read my full disclosure.
A new year often brings mixed feelings, some good and some not so good. You might be hopeful that your life's circumstances will change or that healing will finally come. You might be hoping that you'll finally have a breakthrough in some struggle that has gripped your life or that you'll finally have the money you need to make a dent in all those medical bills.
Why not approach your new year with a new hope that God will meet you where you are and provide for all of your needs. We're told over 365 times in the Bible to not worry, don't be anxious, fear not!  You can go to any Bible app and search worry, anxious and fear and all of those scriptures will come up for you. I like to journal and write those scriptures down so they really soak in.
As I enter into 2018, I will be thanking God for His presence, His grace and for His perfect plan for my life, whatever that might be. I'm praying this for you too!
If you're not feeling like celebrating a new year, and you haven't grabbed a copy of my new e-book, you should do that now before it's no longer available. I think this e-book will really encourage you and give you the tools to draw closer to God and transform your thinking. Grab your copy here: Abounding Hope During Difficult Times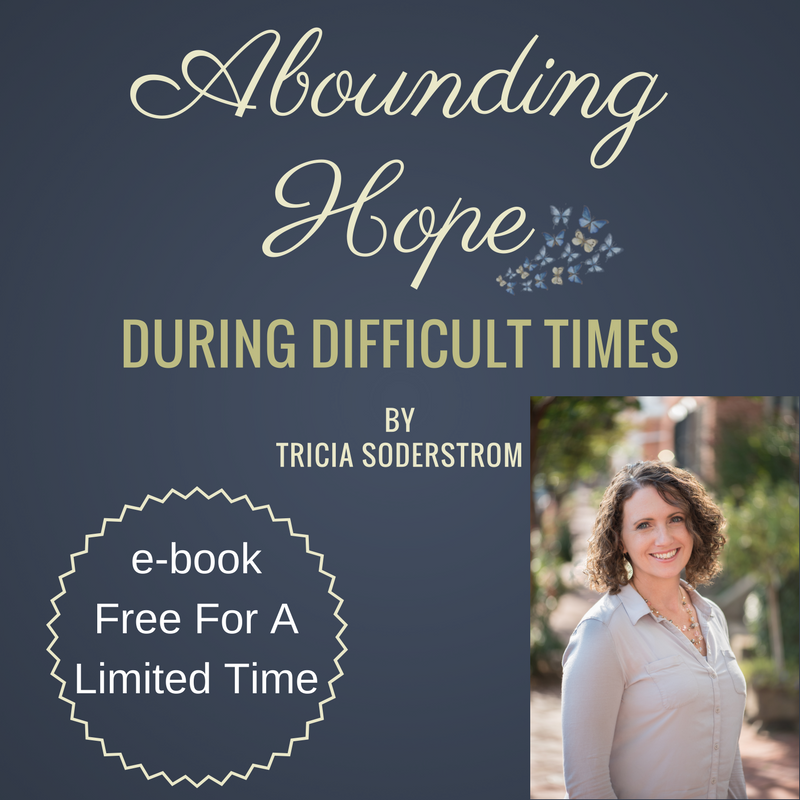 May God bless 2018 for you and yours!