Disclosure: This post may contain affiliate links which helps me keep my blog running. AIHWL is a participant in the Amazon Services LLC Associates Program. Please read my full disclosure.
Do you have a loved one with a chronic illness? Those of us who suffer from any sort of chronic pain usually have a different perspective on what we would like to receive as gifts. Our wants often turn into needs for comfort and relief from pain.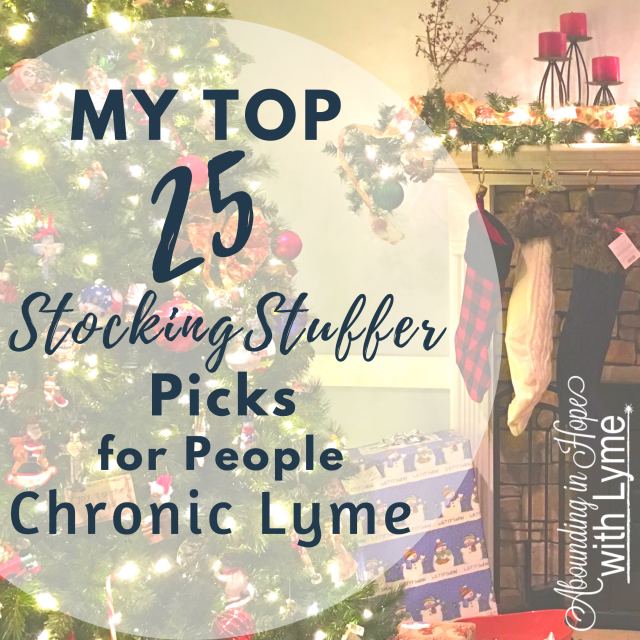 Through our years of living with chronic Lyme disease, I tried to be creative about the gifts I gave. I always added in at least one or two items that were useful to alleviate pain. I figured I'd share some of the things I would choose for someone with a chronic illness. Actually, most of the things I've listed I would buy for anyone!
Check out this collection of my top 25 picks for chronic Lyme stocking stuffers or for any chronic illness!
*The following are affiliate links. Please see my disclosure above.
Stocking Gifts
Hot To Go Reusable Heat Packs
2. Massage Ball for Deep Tissue Massage
3. Compressions Socks
4. Fingerless Gloves. Either regular or compression gloves for those achy joints.
5. Chapstick Holder Key Chains that come as a set of six. What a great deal!
6. Telescopic Reusable Straw and Cleaning Brush
7. Cool Neck Wrap
8. Stress Balls with Motivational Quotes
9. Ecotools Dry Body Brush
10. Personal Inhaler Diffuser and Glass Plus Six Wicks
11. Pill Organizer
12. Heat Therapy Pack
13. Natural Silk Sleep Mask
14. Berkey Bourdoux Glass Water Bottle
15. Noise Reduction Earplugs
16. Floating Waterproof LED Flashlight
17. Bath Pillow – Machine Washable
18. Smith's Rosebud Salve Tin
19. Life Flo Magnesium Oil or Cream
20. NonSlip Socks
21. Refillable Travelers Notebook for Journaling
22. Grip Retractable Rolling Ball Gel Pens
23. The Ginger People Original Gins Gins Chewy Candy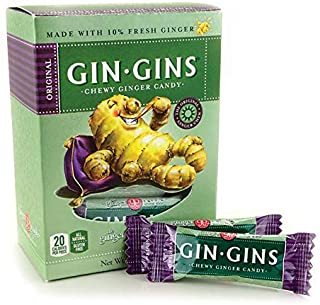 24. Extra Fine Mesh Tea Strainer
25. Diffuser Essential Oil Bracelet.
I hope you found this list helpful as you choose the perfect stocking stuffers for your loved ones. If you have a great stocking stuffer idea leave a comment below.