Today is August 25th and this day is quite significant in my Lyme journey. It's the anniversary of my Lyme diagnosis.
On August 25th in 2009 I received a call from my doctor. She was very straightforward with her message, she said, "Mrs. Soderstrom, your Lyme test came back positive but don't worry, I'm pretty sure it's a false positive."
This call came after two years of declining health, miserable pain, cognitive impairment, memory loss, and two years of visiting specialists trying to figure out what was wrong with me. This so-called "false positive" was finally something that would give me an explanation for what was wrong with me but this doctor wanted to dismiss it.
Thank God there was a doctor down the hall who knew how to read Lyme tests. She knew how incredibly serious the disease is and that Lyme was most likely not the only infection I had brewing.
Disclosure: This post may contain affiliate links which helps me keep my blog running. AIHWL is a participant in the Amazon Services LLC Associates Program. Please read my full disclosure.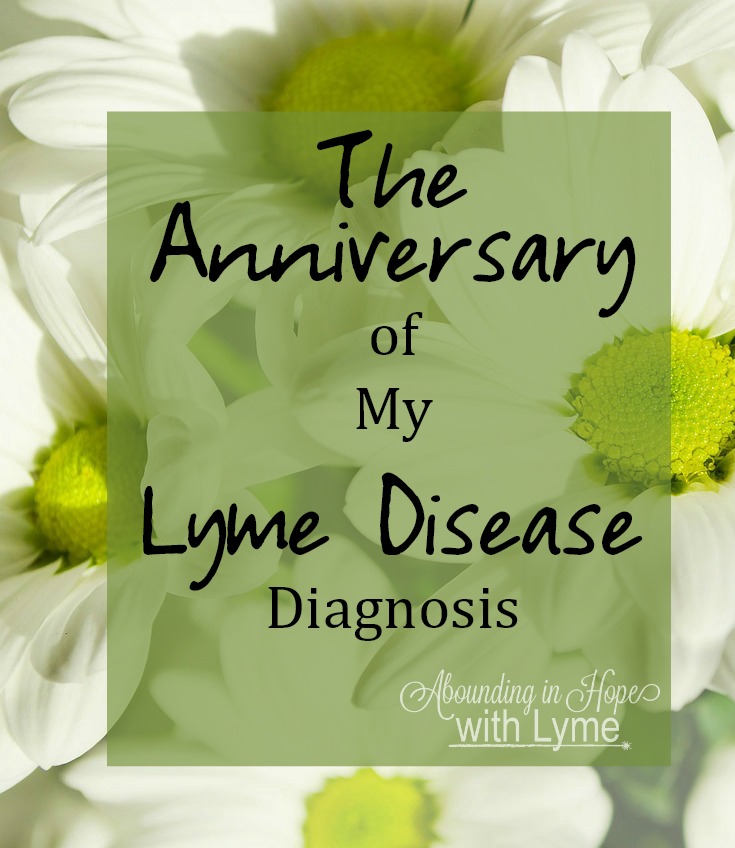 Had I accepted the first doctor's diagnosis and dismissal of Lyme I most certainly would have followed a similar path to many others who have suffered from this disease. It's typical to go from one doctor to the next for years until you are just a shell of who you once were, you become tired of the runaround, the misdiagnosis and you become willing to accept anything as long as it makes you feel better. At some point, you may begin to wonder if it really is all in your head as many of these doctors suggest.
When a doctor tells you it's all in your head they're right, you have probably have Lyme in your head, Babesia in your head, Bartonella in your head and many other tick-borne infections in your head. Dr. Richard Horowitz
Thankfully, I don't trust doctors very much and I told her that I didn't believe her opinion and that I would like to request an appointment with the other doctor who knew about Lyme disease.
Fast forward all these years later and now I celebrate this day, this anniversary of Lyme, with mixed emotions.
On one hand, Lyme disease has stolen from me years of youth, it's stolen my stamina, my health, my money, my dreams, and at times my sanity. It increased my burden, my stress, and my heartache especially as I watched my children's health also decline.
On the other hand, Lyme disease has given me so much. It's given me a greater empathy for the suffering of others. It's given me the freedom to slow down, to say no to the many demands on my time. It's given me the understanding of how my body works and the skill to be attentive to its needs. It's given me the ability to appreciate everything in life that I once took for granted, like breathing for example, because when you struggle to take a breath because of air hunger you realize just how necessary those breaths are.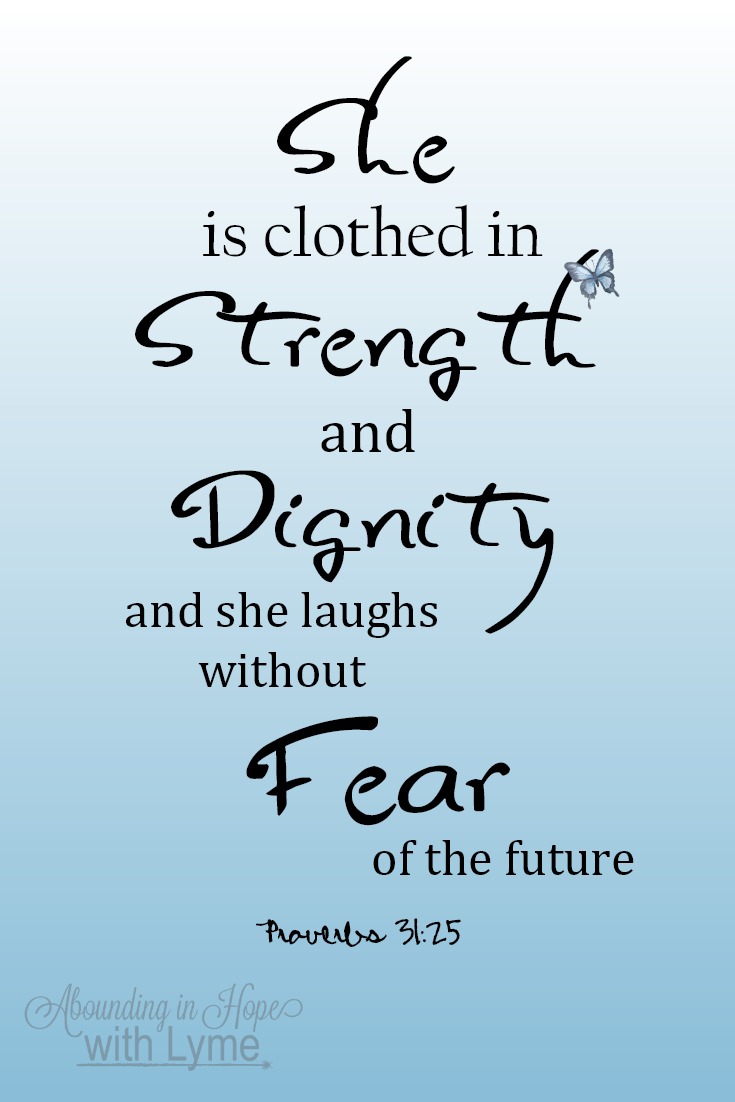 Lyme has increased my faith and trust in God. It's taken away the fear I once had of illness. It's given me boldness to stand up to highly educated but sometimes misinformed medical doctors. Lyme has given me a community who is compassionate, helpful and strong.
Lyme disease has made me a strong woman. I fought to heal and fought for my children to be heard, to get the best care and fought for all of us to not lose hope. I was determined that they would once again be healthy and vibrant and grow to be strong young women.
So, while my Lyme diagnosis anniversary will come and go, it is a milestone for me. It signifies growth and perseverance and it gives me a voice to communicate to anyone who chooses to read my story. My voice is here to tell you of hope and that you will have a Lyme story too. You will survive this too and you will come out on the other side and if you let God do His work, you'll be stronger so never give up hope.
xoxox