Disclaimer: This post is not meant to diagnose or treat any illness and is strictly for informational purposes only.
If you're a Type A personality you are at greater risk for chronic illness, heart disease, and high blood pressure.
Type A personalities are those who are driven, competitive, outgoing, impatient, critical, and aggressive. They have a difficult time finding joy in what
they do, they always feel a sense of urgency and have their own internal "rush" clock. They don't like to be unproductive and have a tendency to multitask.
Characteristics
Type A's have a hard time saying no, they tend to be work-a-holics and they have a very difficult time resting. They are known to burn the candle at both ends, keep a busy schedule and work through pain and exhaustion.
While there are many positive attributes to the Type A personality like diligence, hard-working, dependability, the level of stress they put upon themselves can contribute to many health problems.
I'm very well acquainted with the Type A personality because many of these traits describe me. Even with tick-borne infections, I have done everything possible to stay upright, to keep working and to try to live a normal life. I hate to miss out on things, my to-do list is always overwhelmingly long, not because anyone is making demands on me but because I created it that way, and for the most part, I have pushed myself beyond my capabilities just to stay as productive as I can be.
Disclosure: This post may contain affiliate links which helps me keep my blog running. AIHWL is a participant in the Amazon Services LLC Associates Program. Please read my full disclosure.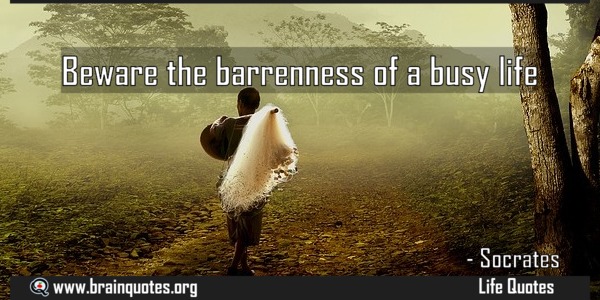 Type A and Illness
Early on in my illness, the tick-borne diseases I acquired slammed me hard and I couldn't control what my body allowed me to do. I slept most of my days away. Once I had a diagnosis for my illness and began treatment I felt like my body was shutting down and some days I thought I was dying. All I could do was lie there in bed and repeat messages to myself that it was going to be ok, just breathe, trust God. My husband made me rest as much as possible. He hired the help we needed, I ordered grocery delivery, and he and the kids helped run the house. It was an extremely difficult time.
Did my Type A personality put me at greater risk for getting sick from tick-borne diseases? Could having a more relaxed personality prevent serious illness even with tick-borne diseases? Afterall, there are some who get a tick bite and never get sick.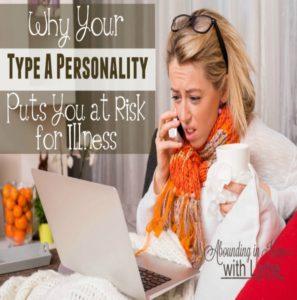 The questions remain, why are Type A personalities more susceptible to illness and disease than those who are more relaxed in their approach to life?
Think about the physical and emotional demands that stress puts on the body. When we don't allow ourselves margin in life for rest and enjoyment we might find that there's too much stress causing a rise in cortisol putting a heavy weight on our adrenals. We might rely on caffeine, sugar and fast foods because of time restrictions. This can affect our sleep, cause weight gain, and many other health problems.Generally, type A people have a hard time staying positive, they often feel stressed out, and whenever anyone asks anything of them they get frustrated because they're already overwhelmed.
Type A people have a hard time staying positive, they often feel stressed out, and whenever anyone asks anything of them they get frustrated because they're already overwhelmed.
Do you have a Type A personality?
Do you recognize any of these qualities in yourself? Maybe you not sure you're a Type A. You can read more about the Type A personality here https://www.simplypsychology.org/personality-a.html
Has your health suffered because of your Type A personality? What can you do to change your lifestyle, control the demands you put on yourself and begin to live a healthier lifestyle?Let me know in the comments below and join me in my next post where I will share some ideas.