Do you have any idea what's in a tick? Have you ever thought about it? I didn't know until my entire family was diagnosed with chronic Lyme disease. As I began researching Lyme disease to my horror I discovered that one single tick can carry hundreds of pathogens, some worse than others.
So let's find out what's in a tick!
Check out the graphic below to see some of what can be in a tick. This is not an exhaustive list by any means. Scientists and researchers are finding new bacteria every day. Bacteria and viruses that were once thought to be transmitted by specific ticks are now being found in multiple types of ticks, as well as other biting insects like biting flies, mosquitoes, fleas, and mites.
Disclosure: This post may contain affiliate links which helps me keep my blog running. AIHWL is a participant in the Amazon Services LLC Associates Program. Please read my full disclosure.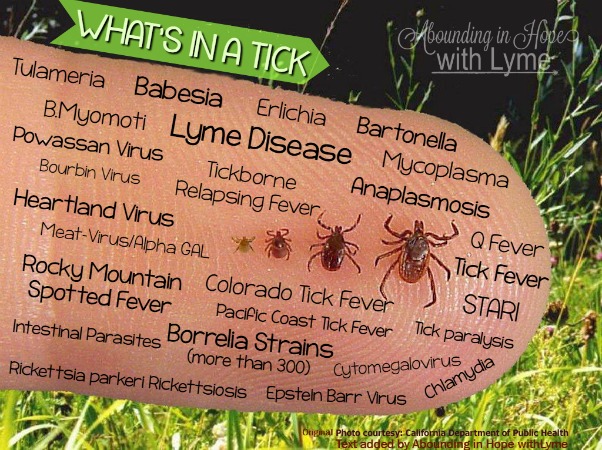 Pin and Share this image.
For more information about tick-borne diseases please visit: