I was recently interviewed by Andrea Fehr from Flying Free Ministries. To be honest, I thought we were going to talk a lot more about chronic illness. While chronic illness did come into our discussion I was also asked questions that I wasn't quite sure how to answer. They weren't difficult questions but they caused me to stop and think about myself.
I have to be honest, I was really uncomfortable talking about myself. I'd much rather talk about chronic illness, hope in Jesus, or even homeschooling. I can talk all day about organizing or the newest thing I learned to do on my website.
Our conversation wasn't just about me.  Andrea and I had such a good discussion about freedom and it may not be what you think.​
Enjoy listening to Freedom to Be You – HERE​
Disclosure: This post may contain affiliate links which helps me keep my blog running. AIHWL is a participant in the Amazon Services LLC Associates Program. Please read my full disclosure.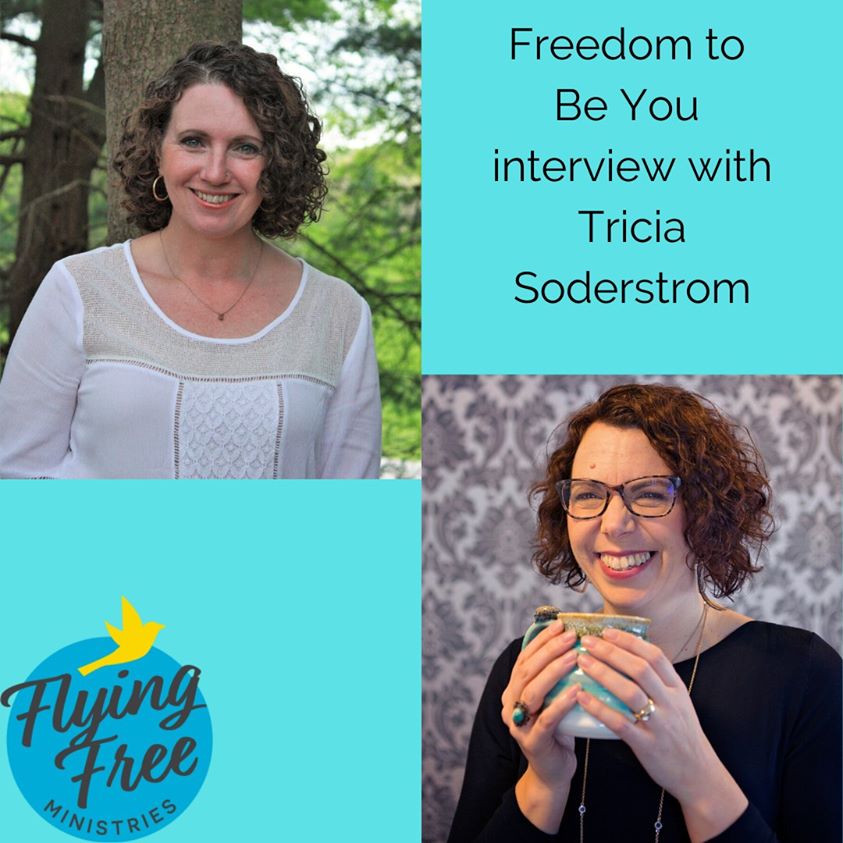 I really enjoyed talking to Andrea I felt like we clicked. We have a lot in common. In fact, I enjoyed talking to her so much that I decided to invite her onto my podcast which I'll share with you when we have it completed.