Disclosure: This post may contain affiliate links which helps me keep my blog running. AIHWL is a participant in the Amazon Services LLC Associates Program. Please read my full disclosure.
At the end of March, I had emergency surgery to remove a large abscess and infection in my colon. Despite going to my local Emergency Room two days in a row with severe abdominal pain, nausea, vomiting, and low blood pressure, I was sent home rather than being admitted to the hospital. A week later in a different town and a different hospital, my life was changed and saved. My infection was so severe that part of my colon and intestines needed to be removed. I am now adjusting to life with a temporary colostomy.
I never imagined that I would be open to writing about living with a colostomy. While my blog is primarily about Lyme disease it's also about offering hope to those who feel hopeless. That's what I went looking for when I woke up from surgery and found out that I had a colostomy. Even though it's temporary, it was still a bitter pill to swallow.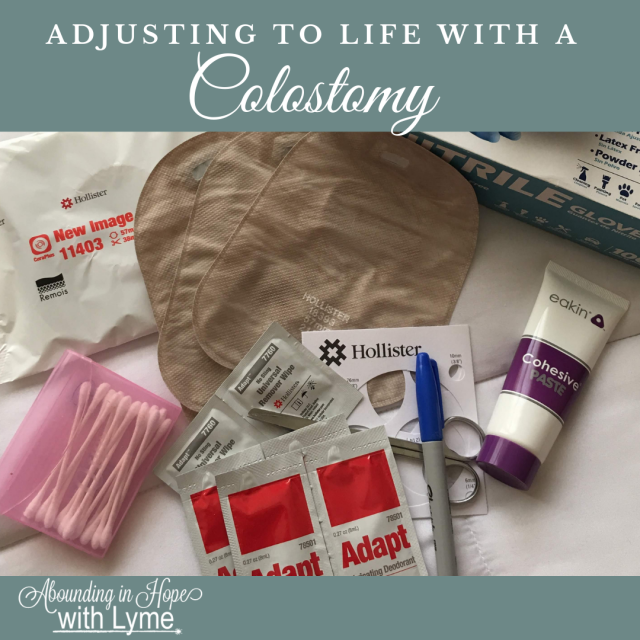 I've found that when we share our stories with others it offers a sense of hope. Hope that this will be ok because someone else went through it and they're doing ok!
So, let me share my experience. How I'm adjusting to life with an ostomy. But first, let me tell you, I'm doing really well!
Colostomy
Ostomy
An ostomy is a surgically created opening in the body that allows stool or urine to pass either from the intestine or from the urinary tract.
The United Ostomy Association estimates that slightly more than 500,000 Americans now have some type of stoma.
First Thoughts
When I fully woke up from my eight-hour surgery and found out that I had a colostomy, I was devastated. Learning that you have a bag attached to your stomach where your stool comes out is pretty much horrifying.
My husband and son said they thought it was pretty cool but I think they were just saying that to make me feel better. My daughters looked up my surgery and my condition which I thought was pretty amazing. They wanted to know the details without putting pressure on me to talk about it. All three of them are fascinated with how the human body works and how it can heal. Living with chronic Lyme disease for so long and my passion for health and healing instilled that in them.
Up Close and Personal
Hearing the sounds of my recovering bowels come out into the ostomy bag was mortifying. I was so afraid that my body would make these loud noises when others were around.
Even when it happened with nurses and doctors I couldn't help it, I just burst into tears. The first time my husband heard the noises I sobbed, I was so humiliated.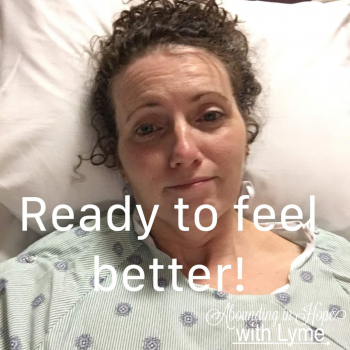 Things can be pretty active and pretty noisy for the first few weeks but then as you get back on a regular diet it becomes more manageable, making going out in public a lot easier.
No one made me feel humiliated or embarrassed. I believe it was just a normal part of adjusting to my situation. It wasn't fair! It's not like I was having symptoms of diverticulitis, at least none that I recognized as being caused by it. I wasn't sick. I've never had a bowel disease. My gut health was really good as far as I could tell. I've never had a colonoscopy so I wouldn't have known that I had diverticulitis.
Diverticulitis
Here are some facts about my condition.
Diverticulosis occurs when small, bulging pouches (diverticula) develop in your digestive tract. When one or more of these pouches become inflamed or infected, the condition is called diverticulitis.
Over 200,000 people are diagnosed with diverticulitis every year!
Symptoms
Diverticulitis usually causes severe abdominal pain, fever, nausea, and a change in bowel habits, most likely constipation. Treatment often consists of rest, dietary changes and antibiotics. If your case of diverticulitis is severe IV antibiotics may be required.
Little did I know, even mild cases of diverticulitis need antibiotics. It can quickly turn into an infection and the colon could rupture. I wish that piece of advice was given to me.
We have to be our own best advocates whenever we go to the doctor or hospital.
Risk Factors
Several factors may increase your risk of developing diverticulitis:
Aging. The incidence of diverticulitis increases with age.
Obesity. Being seriously overweight increases your odds of developing diverticulitis.
Smoking. People who smoke cigarettes are more likely than nonsmokers to experience diverticulitis.
Lack of exercise. Vigorous exercise appears to lower your risk of diverticulitis.
Diet high in animal fat and low in fiber. A low-fiber diet in combination with a high intake of animal fat seems to increase risk, although the role of low fiber alone isn't clear.
Certain medications Several drugs are associated with an increased risk of diverticulitis, including steroids, opioids and nonsteroidal anti-inflammatory drugs, such as ibuprofen (Advil, Motrin IB, others) and naproxen sodium (Aleve).
Regrets
I wish I had known that I had diverticulitis. I wish the ER doctors admitted me to the hospital for IV antibiotics which, in some hospitals is standard protocol. I wish that my surgery wasn't so serious and I wish that I didn't need a colostomy.
No matter how much I go back in my mind and try to figure out what happened or how much I try to wish away reality, the truth is I can't change my circumstances.
Living with a Colostomy
If I had better care at the hospital or knew what to ask for this wouldn't have happened the way it did but I have to live with it now. You might be in the same boat. So, I want to share with you some things I learned in my first few months of having a colostomy and a few tips I found helpful.
The first few weeks
The first few weeks were the toughest because I was recovering from a very serious surgery. I had a lot of pain, I was incredibly nauseous, and I was emotional from the anesthesia and from my new circumstances. It was hard relying on others to help me when I was the one who usually takes care of others.
I had to learn how to care for my stoma, which is an opening on the abdomen that can be connected to either your digestive or urinary system to allow waste (urine or feces) to be diverted out of your body. It looks like a small, pinkish, circular piece of flesh that is sewn to your body.
Care involves keeping it clean and wearing the correct appliance for you so that it prevents stool from sitting on the surrounding skin. The hardest part of adjusting to a colostomy is definitely emotional. But then add in the frustration of dealing with leaks and trying to figure out why you're having leaks.
Supplies
I had to learn how to use the ostomy supplies, which by the way is not easy, especially when you're recovering from surgery. In the hospital, you're usually given a one-piece ostomy bag. The one-piece was useful when my output was more on the liquid side but it was not easy to clean out and I really hated the smell and the entire process! I'm a bit OCD about cleanliness and I don't use that term lightly!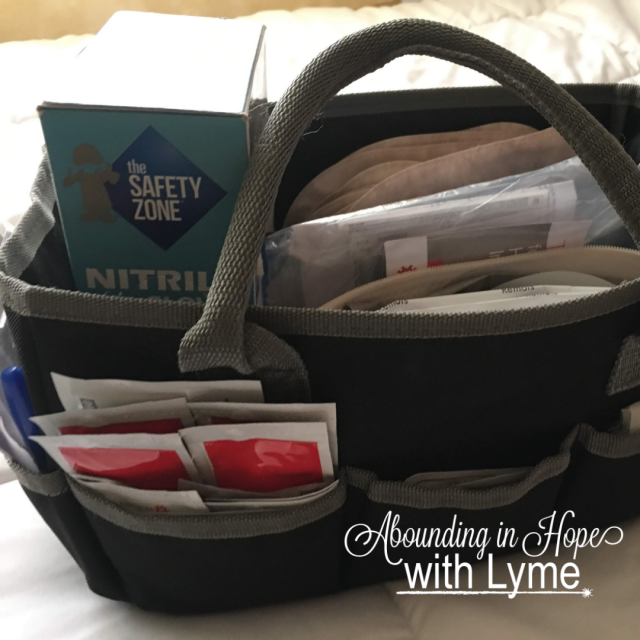 If you're like me and have a very sensitive sense of smell you may like the two-piece. The barrier stays on for approximately 3 days and each time your pouch gets full you take it off, throw it away and snap on a new one. Simple! Once things settle down and your output becomes more normal a two-piece works really well.
The Stoma & The Barrier
The stoma changes in size for the first 6-8 weeks so each time you change your wafer and bag you'll need to measure the stoma and cut your wafer barrier the right size.
Because the stoma changes so much you might cut your wafer perfectly and then the thing will shrink and you'll leak and have to change your barrier.
During my recovery period I was changing my barrier every day and other times I could wear one for 3 days. It was very frustrating and at first, I felt like I was doing it all wrong.
My home health nurse assured me I was doing everything right and that it just takes time to find the right product brand. She also reminded me that the stoma is changing and that it will settle and get easier.
Getting Samples
When you get home from the hospital and get somewhat adjusted, call all the different suppliers and sign-up for their programs.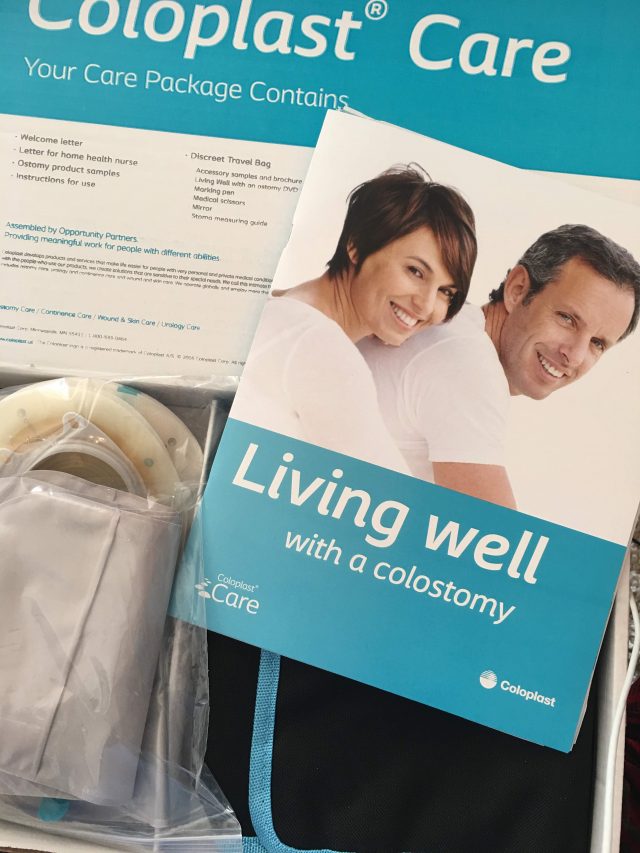 They will assign a representative to you who will help you choose the right supplies and will be available to answer questions. Trying supplies from each company will help you to determine which product works best for you. Make sure you ask them for specific directions for their supplies because each company is a bit different and it can make a huge difference in whether our products leak or not.
What Worked for Me
I finally ended up with Hollister's™ Cera Plus 2-Piece System with a Cut-to-fit Convex Skin Barrier and Hollister New Image™ Two-Piece Closed Mini Pouch.
Two-piece pouches can be changed as often as needed and they hold the odor much better than the other brands I've tried. I also use their belt because my stoma likes to retract and hide. The convex barrier and belt together keep things where they should be.
Even still, there were times when my barrier only lasted for a day. Once I passed the eight-week mark things became a little easier.
When I was struggling to keep my barrier from leaking I called Hollister. Their representative walked me through every step to help me identify what I could do to prevent leaks.  So far so good!
How to Dress
Everything I read said you can dress the way you always do. Maybe not in the beginning though. During recovery, I found the only thing I could tolerate to wear was clothing that had stretchy waistbands like yoga pants, sweatpants, and pajama pants. Now that my tummy has healed I can comfortably wear my regular clothing as long as the waistband isn't too restrictive or tight.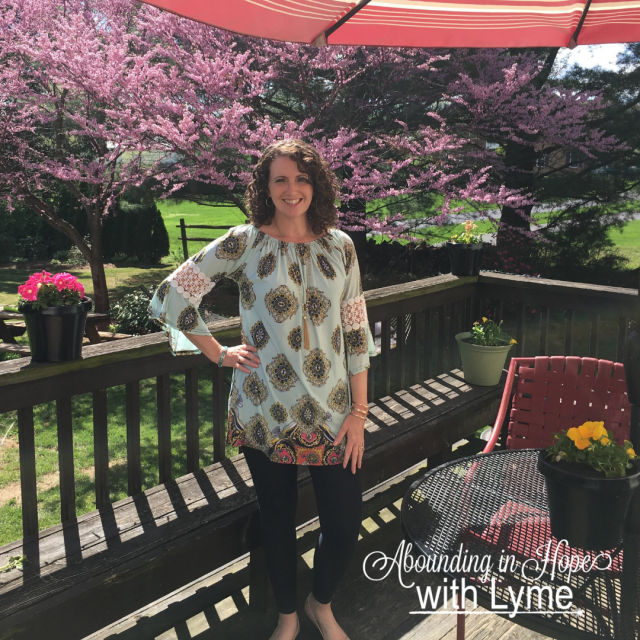 Support
Your ostomy nurse will be a great support in the beginning. She will explain diet restrictions and give you directions for things like showering and living with an ostomy.
I found a lot of support on YouTube as well. There are so many amazing people on YouTube who help walk you through the practical steps for dealing with an ostomy. They are also very positive and encouraging.
One of the best things I did was join a Facebook group with real people who are living with an ostomy. They will offer support and have tons of suggestions for things your nurse may not know. The group I'm in is absolutely great and many in the group have a great sense of humor which is extremely helpful!
Keeping Your Spirits Lifted
Whether you have a temporary ostomy or a permanent one, it's vital that you keep your spirits lifted and that you find the positive in your situation. Remember, at first, it's hard! Really hard! As you recover physically you'll also begin to feel better emotionally.
No matter what you're going through, your mindset is key! You absolutely must not allow negative thoughts to control you! If you're like me and not naturally positive, get support!
You'll find that you hardly think about your ostomy once your body is fully healed unless of course, it needs attention. I was very nervous to go out for the first time but I'm so glad I did.
Living a Normal Life
At six weeks post-op, I was almost back to my normal routine. I began exercising again, going out in public and doing things I enjoy. It's been two months now and I'm doing everything I was doing before my surgery.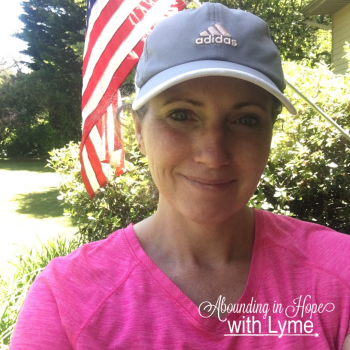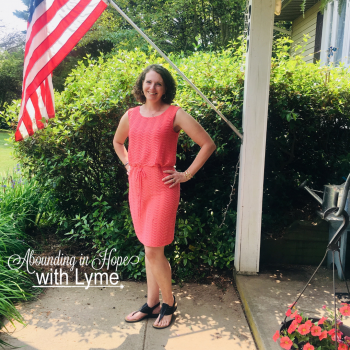 There are hundreds of thousands of people living with an ostomy of some sort, including many children, teens, and young adults. It might surprise you to know that the person you're standing next to in the store, or sitting next to in church has one.
Don't let fear hold you back from jumping back into the life you enjoy and don't let your circumstances take you down into a depression. You have so much to live for!