One of the top questions everyone with chronic Lyme disease asks is, "how do I manage my pain without taking harmful medications?" Pain is no joke, it exhausts you, can make you irritable, and it just has a horrible effect on your overall well-being.
My entire family suffered from all levels of pain, sometimes severe. We still managed to get through almost ten years of chronic Lyme disease, Babesia, and Bartonella without taking prescription pain medications.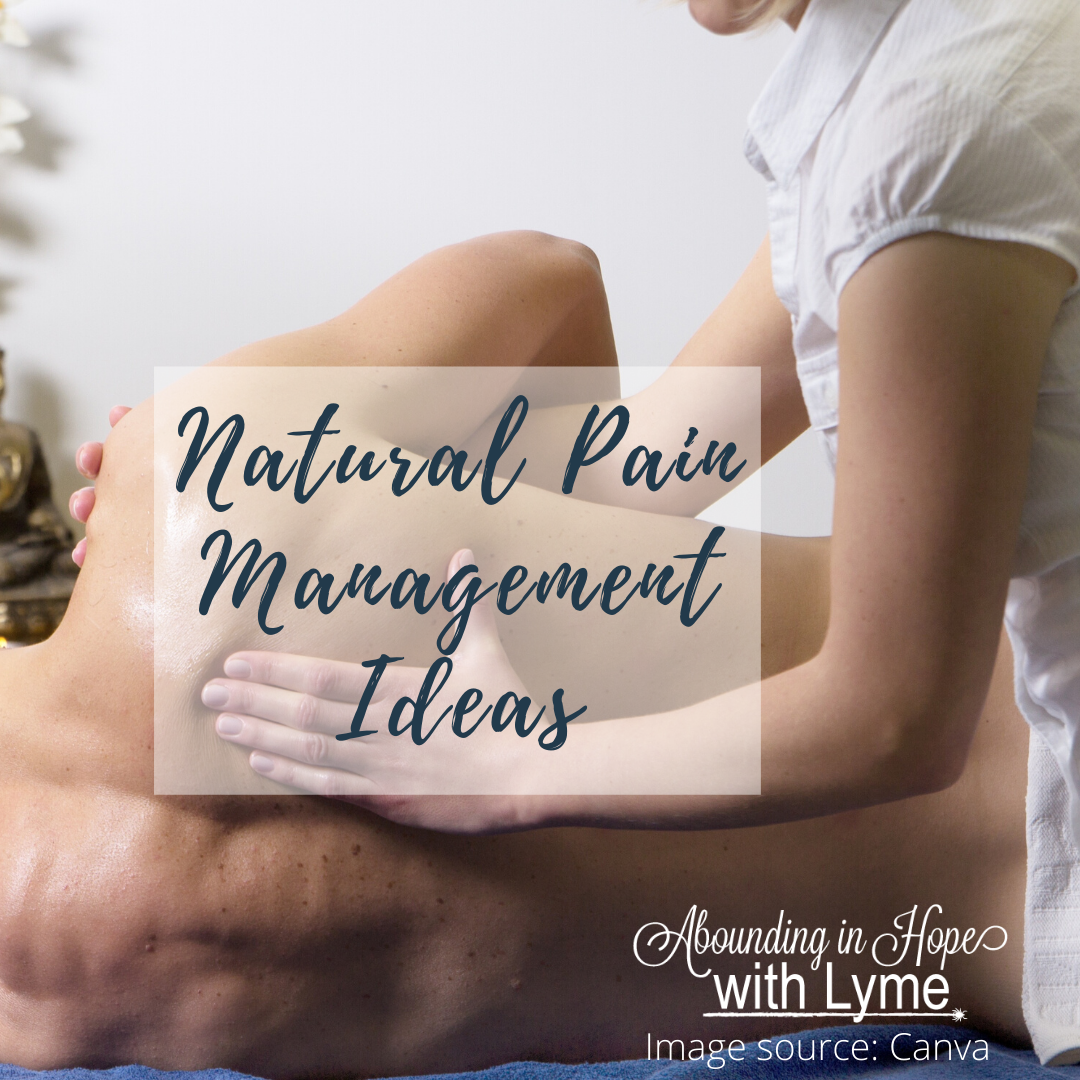 Natural pain management requires diligence and sometimes you'll need to try different things until you find the natural pain management that works for you. So, I'm going to share some of the natural pain management modalities that helped us.
Remember, I'm not a doctor and the information I'm sharing here is for informational purposes only and is not intended to diagnose or treat any condition.
Natural Pain Management
Anti-inflammatory Diet

Hydration -Balanced Hydration Powder by True Athlete

Sleep

Exercise

Yoga or Pilates

Stretching

Gratitude Journal

Foam Roller

Acupressure ball or stick

Electric Blanket

Weighted Blanket
Supplements
Fish Oil or Krill Oil – buy quality

Vitamin D3

Magnesium – Perque Mg Plus Guard

Potassium

Resveratrol

Curcumin/Turmeric – Solgar Curcumin

Boswellia
Other
Young Living Ortho Ease or Ortho Sport
CBD
Homeopathy
Rhus Tox or Ruta Grav – joint pain, back pain, stiffness, inflammation

Arnica – bruising, swelling, soreness, pain

Hypericum – nerve pain

Bryonia – pain worse after stretching or exercise. Bursitis, pleuritis

Nux Vomica – lower back pain
Therapies
Infrared Sauna

Cryotherapy

Myofascial Therapy

Lymphatic Massage

Dry Brushing
Click Here for a free printable.
Check out My Favorite Supplements
HERE