Join me and my health coach Cara Dodson and learn about pro-metabolic nutrition and healing, why I gave up intermittent fasting, and what you need to change when you have a chronic illness. Cara is a Maryland-licensed occupational therapist and internationally certified nutrition health coach. If you'd like to work with Cara you can find her information below. We have a lot of fun and I know you'll enjoy this episode.  If you have any questions about the show contact me or Cara at the links below.
Romans 15:13
May the God of hope fill you with all joy and peace as you trust in him, so that you may overflow with hope by the power of the Holy Spirit.
Show Notes
Disclaimer:
Please be advised that Tricia Soderstrom is not a doctor and cannot diagnose, treat, or give medical advice. All information shared and provided is solely for informational and educational purposes only. Always seek the advice of a knowledgeable Lyme doctor or Lyme Naturopath.
Find Cara Dodson Here:
Website: www.caradodson.com
Instagram: @caradodsonwellness https://www.instagram.com/caradodsonwellness/
Facebook: Cara Dodson Wellness https://www.facebook.com/caradodsonwellness/
My Sponsors for this episode:
Anchor.fm
Visit Me Here:
The Blog: https://aboundinginhopewithlyme.com
The Mighty Network: https://abounding-in-hope-with-lyme.mn.co/landing
Facebook: https://www.facebook.com/aboundinginhopewithlyme.com
Instagram: https://www.instagram.com/aboundinginhopewithlyme.com
Email: Hello@aboundinginhopewithlyme.com
Disclosure: This post may contain affiliate links which helps me keep my blog running. AIHWL is a participant in the Amazon Services LLC Associates Program. Please read my full

disclosure

.

Listen to this interview to find out how changing the way you eat could make transformational changes in your health!
Enjoy the podcast, Pro-Metabolic Nutrition & Healing with Cara Dodson – HERE
Watch this episode on YouTube HERE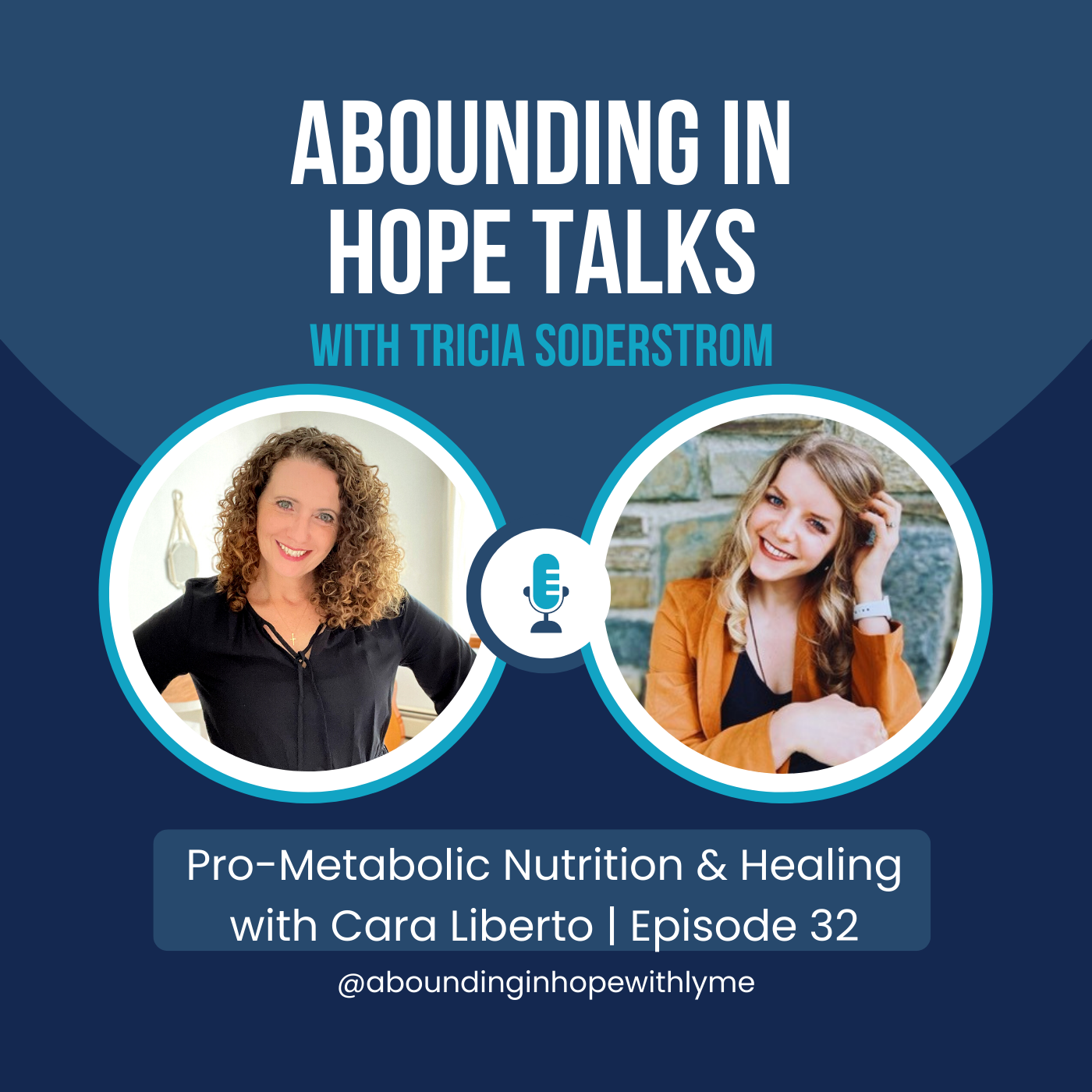 ​